The Australian Film Television and Radio School and RCS have been working together for the past two years, on improving accessibility in radio studios.
AFTRS is committed to improving diversity, through their student cohort reflecting and sounding like modern Australia.
The most recent break through was creating voice annotations in Zetta. This can assist vision impaired people to identify when the song playing, is 10 or 5 seconds away from the end marker. The annotations play through the studio's preview channel.
Head of Radio Fyona Smith said "This work is ground-breaking as it provides vision impaired people to work almost autonomously in the studio." The functionality, which is still in initial trials, was tested most recently during AFTRS FM, airing nationally on iHeartRadio.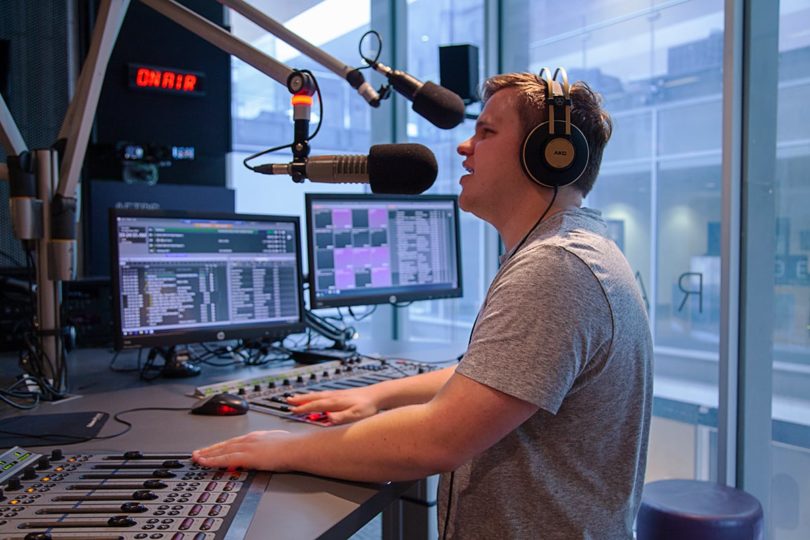 Graduate Diploma Radio student Nathan Letts is driving the work. Nathan is blind, having been born vision impaired, Nathan lost all his sight when he was twelve.
"It's fantastic to have the freedom to be able to panel my own show and it is great both AFTRS and RCS have been as accommodating as they have. Time calls have never been something I have had with any playout system, it's a bit of a game changer. Though there is still a way to go, it is an amazing start."
Head of Radio Fyona Smith said "Lettsy" as he is known on campus, is incredibly talented. He is passionate about radio, has advanced ProTools skills and aspires to work as a commercial radio regional breakfast announcer."
Nathan began in community radio, at Noosa FM on the Sunshine Coast, QLD. He moved to Sydney to study at AFTRS and presented breakfast for 2RRR for twelve months.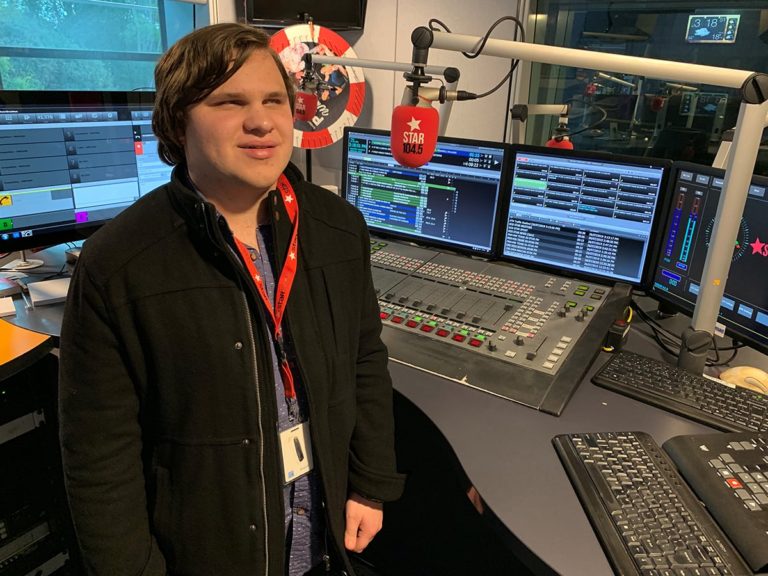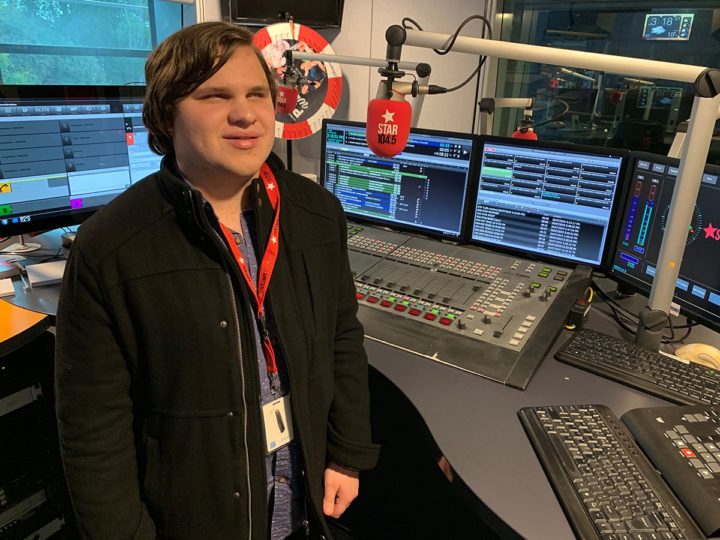 Nathan recently completed an 8-week internship at Nova's Star 1045 Central Coast where Program Director Shayne Sinclair was so impressed with his ability, he put him on air. "Lettsy was born to broadcast! He is an incredible talent and sounds perfectly at home in the studio. Without the aid of waveforms and intro markers, Lettsy has a brilliant ability to construct his show based on sound and feel."
Rick Cameron AFTRS Production Technology Manager said "The calibre of Nathan's skills and proficiency using screen reader tools to navigate and deliver his broadcasts is remarkable. Lettsy – it's been a tremendous effort, we congratulate you for driving it."
Content and Program Directors interested in receiving Lettsy's CV & Demo are encouraged to contact AFTRS Fyona.smith@aftrs.edu.au 02 98056587.